Quansys Board of Directors
Adam Brown
Adam grew up in Cache Valley, Utah where he graduated from Logan High School. As a high school student, Adam learned online promotion and web development out of necessity while playing the drums in a band that went on to receive countrywide attention. This success sparked an interest in promotion and Adam went on to run a promotional company that booked and promoted tours for nationally recognized bands. To help improve his promotional abilities, he studied design at the Bridgerland Technology College. Adam later went on to study management at Utah State University and received his Bachelor of Science Degree in Entrepreneurship with an emphasis in Marketing.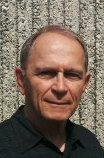 Tom Tisone
Dr. Tom Tisone founded Biodot, Inc. in 1994 and serves as its Chief Executive Officer. Dr. Tisone served as an Executive Vice President, Operations of Irvine since Genomic Solutions Inc. since December 2001 and the President of its wholly owned subsidiary, Cartesian Technologies, Inc. He founded Cartesian in 1994. Since May 1982 until founding Cartesian in March 1994, Dr. Tisone was President and one of the founders of Nouvas Manufacturing Technology Co. From March 1980 to April 1982, he served as President of ASU R&D, Orange, CA, a division of ASU, AG a major Swiss watch manufacturer, involved in the development of new quartz-based products for frequency control and measurement. From January 1974 to February 1980, Dr. Tisone held various positions with Gould, Inc. Before Gould, he was a research scientist at Bell Labs, developing materials, processes and related manufacturing equipment for high density magnetic and semiconductor memories. Dr. Tisone holds a Ph.D. in Materials Science from Northwestern University and a BS in Metallurgy from the Colorado School of Mines. He has been Director of Genomic Solutions Inc. since December 2001.

Wayne Barlow
Wayne K. Barlow is an inventor/entrepreneur and business leader. He has been the President and Chief Executive Officer of Wescor, Inc, since the company was founded in 1970. He invented or co-invented many of the unique instruments and products that have made Wescor a respected name in the diagnostic laboratory market and the world leader in the laboratory diagnosis of cystic fibrosis. Mr. Barlow is a past MDMA chairman and also served as chairman of the Utah Biomedical Industry Council and president of the National Medical Device Coalition. He was a charter member of the FDA/Industry Grassroots Initiatives Task Force when it was formed in 1995 and has served as its chairman since 1998. He received the "Commissioner's Special Citation" for his work in developing a "cooperative/collaborative working relationship between the medical device industry and the FDA." Mr. Barlow earned A.S. and B.S. degrees in Electrical Engineering, minoring in physics. He is a former member of the Engineering Research Faculty at Utah State University and is a member and a past chairman of the Industry Advisory Council of the Department of Computer and Electrical Engineering. Among numerous other honors, he received the "Professional Achievement Award" from the USU Alumni Association and the College of Business, the "Outstanding Alumnus Award" from the Department of Computer and Electrical Engineering, College of Engineering, and was named "Industry Executive of the Year" in a readership poll conducted in 1993 by Medical Device Executivemagazine. Mr. Barlow was the 2008 Regional Winner in the Ernst & Young "Entrepreneur of the Year" Program.
Matt Groll
Matt Groll brings fifteen years of experience in biotechnology research, development, commercialization and start-up management. He is the co-founder and CEO/President of Quansys Biosciences. He oversees the day to day operations of this 12 year old biotech company, including Sales and Marketing, R&D, Production and Administration activities. Prior to his employment at Quansys, he was the R&D Project Manager at the Spendlove Medical Research Institute where he led the development of the Q-Plex Technology. The technology was then licensed to Quansys Biosciences and he was handpicked to function as the General Manager and in 2016 to serve as CEO. He holds a BS degree in Biology and a MS degree in Biological Engineering from Utah State University as well as an MBA from the University of Utah. With numerous publications in multiplexing technologies and with over 15 years experience in start up business management and assay development, Matt continues to look for and develop innovative new approaches to maximize value for this and other testing applications.