Custom Assay Kits
Quansys develops custom multiplex kits used to help researchers understand disease. With the help of Q-Plex™ technology to improve results.
Name: Custom Assay (1-18 plex)
Catalog: #107733GR
Kit Type: Multiplex ELISA
Species Reactivity: Human, Mouse, Rat or Porcine
Multiplex Format: Antibody Array
Detection Method: Chemiluminescent
Analytes: Your choice up to 18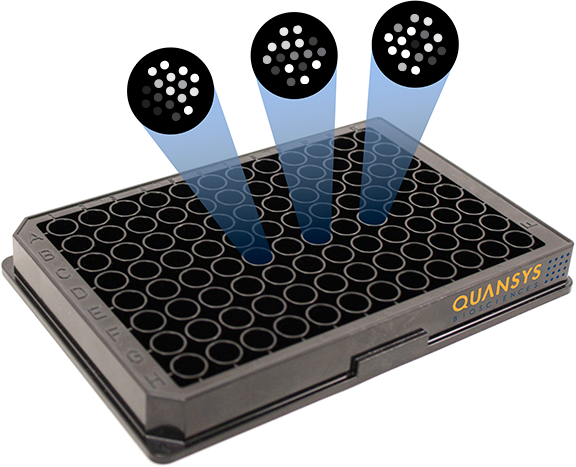 Product Overview
The Q-Plex™ Custom Assays are fully quantitative ELISA-based Chemiluminescent assay kits allowing the concurrent measurement of up to 18 biomarkers or analytes.
Quansys Biosciences has developed capabilities to print assays with high levels of precision. Each printed assay that is printed undergoes a rigorous quality assurance process before it is approved for release. Our printing expertise includes antibodies, proteins, peptides and cell lysates for reverse phase arrays.
In addition to the customer's specific content, the following antibodies are available for custom printing.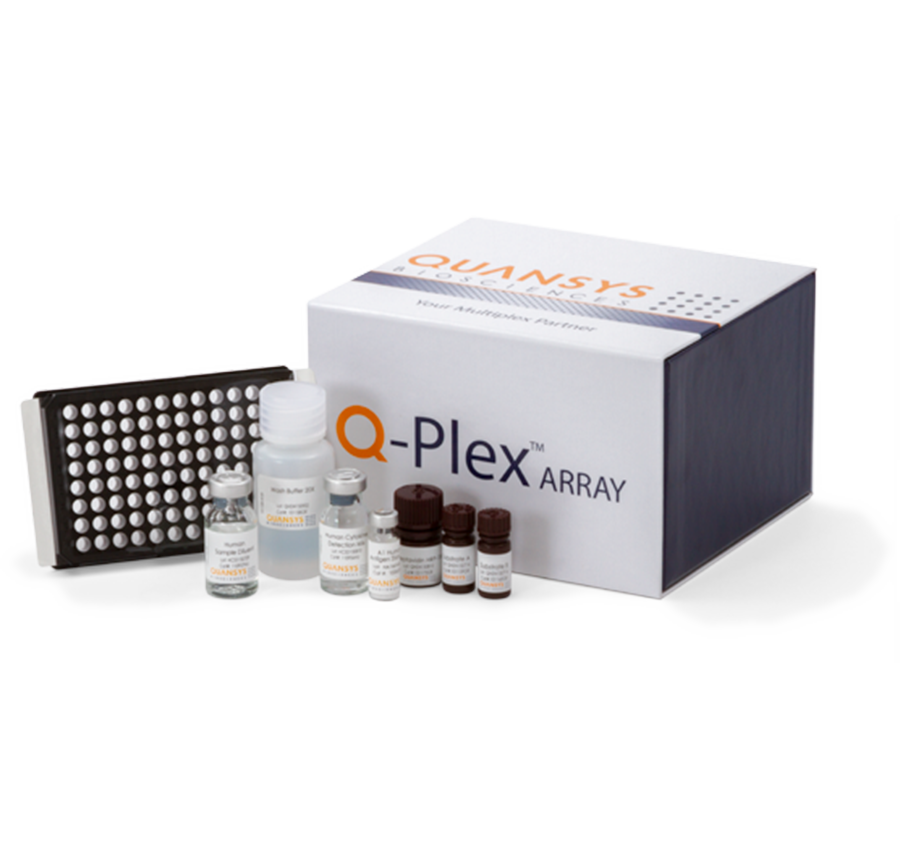 Kit Content
Each kit contains a 96-well plate, featuring the relevant biomarker panel in each well, and all reagents required to perform testing.
Use this form to request a quote for a custom kit that meets your specific needs
Validated Porcine Analytes
As researchers and problem solvers ourselves, we understand the value of sound data. We are proud to be a part of research that can better the world. We value the relationships, partnerships, and friendships that we have built with the people who trust and use our technology. We are committed to building these relationships. You can count on us to answer the phone and take time to thoroughly address questions or concerns about any of our products. In an industry that is reputed for grandiose claims, we trust that our quality standards and our customer service set us apart from the competition. If you're happy with our products or if you think we can do something better, we hope you will let us know.
365 North 600 West Logan, UT 84321