NEW! Q-View™ Software Version 3.13
Q-View Software version 3.13 introduces new features to create a software environment compliant with 21 CFR Part 11.
These new features combined with existing LIS adaptability make the Q-View platform an excellent resource for your next multiplex ELISA-based project.
View New Features

Multiplex & Singleplex Kits
Our multiplex & singleplex are high-quality, low-cost kits with a growing selection of biomarkers for human, mice, and other species.

Sample Testing Services
Take advantage of the productivity and cost benefits of multiplex immunoassays without investing in additional equipment or personnel.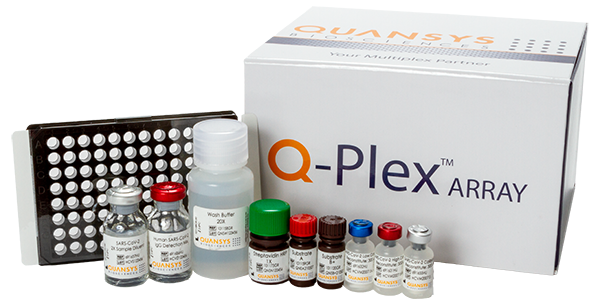 The Q-Plex SARS-CoV-2 Human IgG (5-Plex) array simultaneously recognizes human IgG antibodies to S1 and S2 subunits of the spike glycoprotein as well as antibodies specific for the nucleocapsid protein (NP).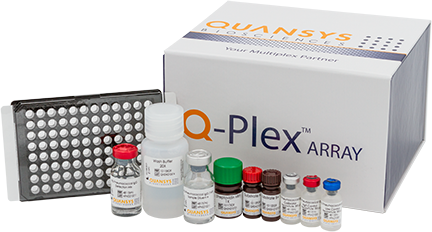 Introducing our new Q-Plex Human Pneumococcal IgG (23-Plex) kit! This mulitplex ELISA is run on two 96-well plates. One plate detects 14 common serotypes people are vaccinated against while the second detects 9 additional serotypes commonly used as vaccination targets.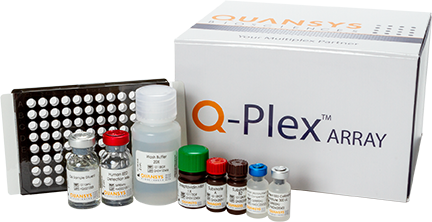 Developed in collaboration with PATH, this kit is designed to be a tool to help identify people with EED at high risk for additional complications. The array provides researchers an easy-to-use and cost-effective means of generating a profile of nutritional and inflammatory biomarkers for each sample.
As new variants of SARS-CoV-2 arise, the global response must change and adapt. Tracking the infection and our immune response towards it becomes increasingly important. Learn more about our response to COVID-19.
You're in good company
Just a few brands using Q-Plex™ Technology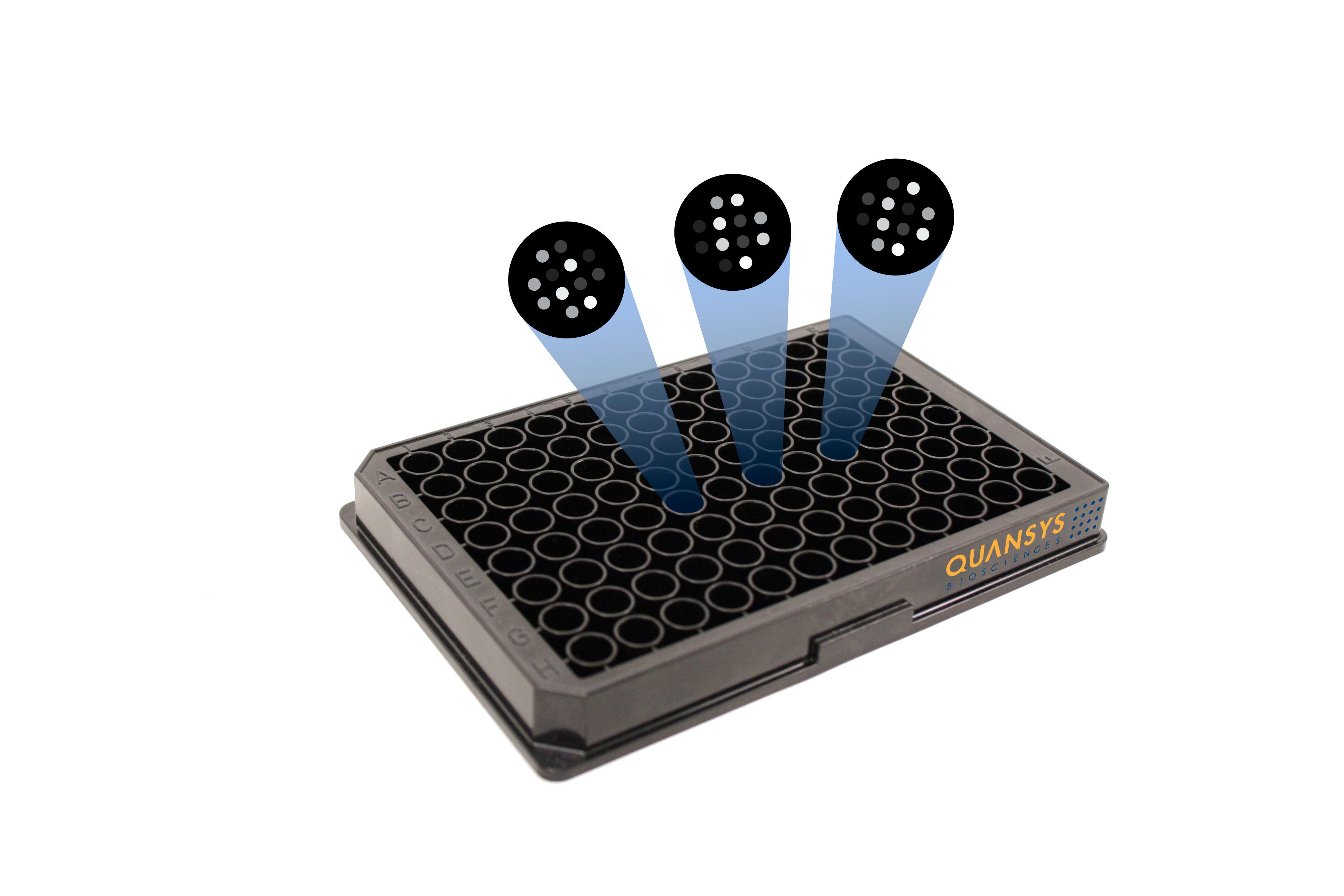 Custom OEM Products
You can trust us to effectively manage the full development of an assay through the production of retail-ready multiplex kits that utilize the power of Q-Plex™ for your use or customer base.
Q-View™ Imager and Software
Run Your Tests. 
Choose from our growing list of ready-to-use multiplex kits which are high-quality, low-cost with a growing selection of biomarkers for humans, mice, and other animals. 
Assign Your Wells and Samples.
Image your microplate using our Q-View™ Imager LS then assign your wells and samples in seconds within our Q-View™ Software. Let this software program acquires, views, and analyzes your microplate images. 
Get Results in Minutes. 
Receive highly customizable analysis reports that can be adapted to different LIS platforms, as well as assay-specific statistics to show the quality of the project.
Reach out to us with any questions you have about our assays, software, or our development process. We are always happy to chat or troubleshoot to help make sure you find the best partners for your research.
Customer Service (Order/Quotes)
Scientific and Technical Support
International Distribution
To locate a distributor in your area please

 

click here
Interested in joining the Quansys Bio team?
View our current open positions on our careers page to apply.