Singleplex Assays
Q-Plex™ Technology offers quality imaging and data analysis for every application and budget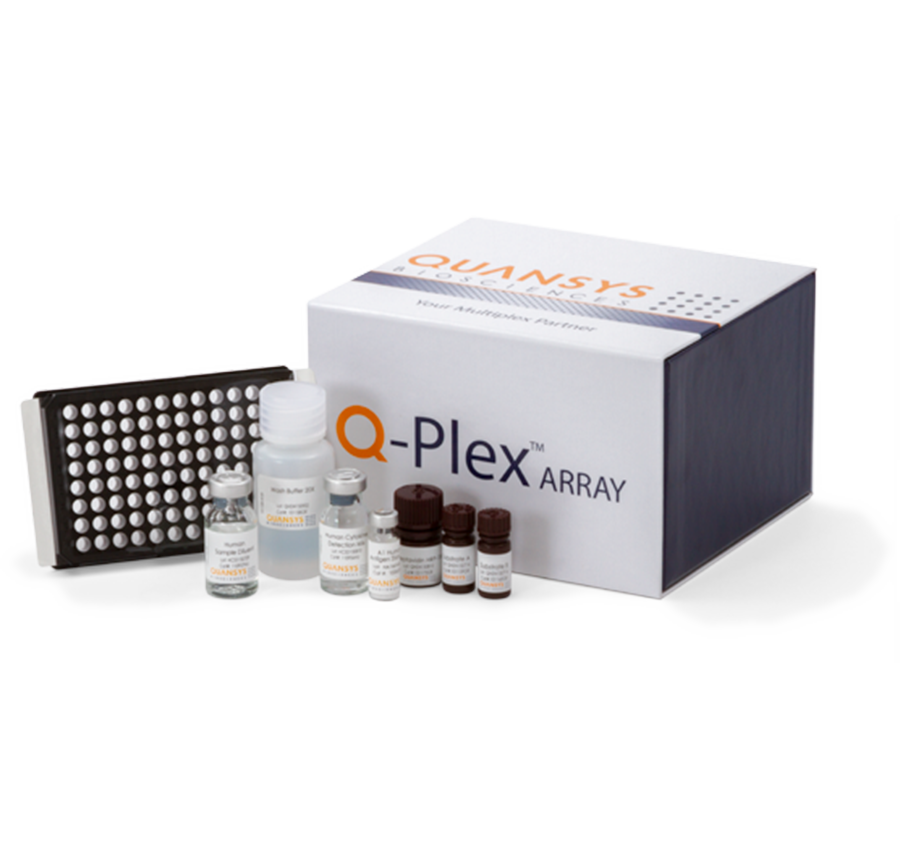 The Q-Plex™ Difference
Multiplex your singleplex
Q-Plex™ Singleplex assays are achieved by placing two spots consisting of capture antibodies in a defined array to the bottom of each well of a 96-well plate. The array design of the singleplex kit, allows the user to have intra-well replicates for additional statistical data.
Just 25 μl of sample per well
Up to 80 samples can be assayed for a single assay within 2.5 hours.
Better sensitivity than traditional ELISAs.
Replicate spots provide greater confidence of results.
Easy to use ELISA Protocol.
Porcine Singleplex Assays
As researchers and problem solvers ourselves, we understand the value of sound data. We are proud to be a part of research that can better the world. We value the relationships, partnerships, and friendships that we have built with the people who trust and use our technology. We are committed to building these relationships. You can count on us to answer the phone and take time to thoroughly address questions or concerns about any of our products. In an industry that is reputed for grandiose claims, we trust that our quality standards and our customer service set us apart from the competition. If you're happy with our products or if you think we can do something better, we hope you will let us know.
365 North 600 West Logan, UT 84321