Q-View™ Imager LS
Q-Plex™ Technology offers quality imaging and data analysis
for every application and budget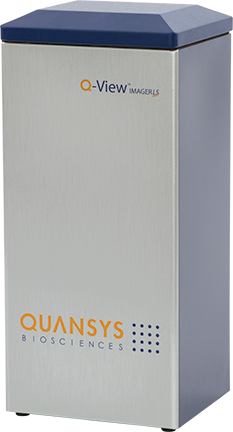 High Quality, Robust, Low-Cost Chemiluminescent Imaging
The Q-View Imager LS is a high quality, low-cost chemiluminescent imager. The Q-View Imager LS supports 96-well to 384-well plate based chemiluminescent imaging.
The Q-View Imager LS comes with Q-View Software, a powerful, user-friendly image analysis software package, that enables the user to capture, view and analyze the image. When used together the Q-View Imager LS and Q-view Software provide an optimized imaging system.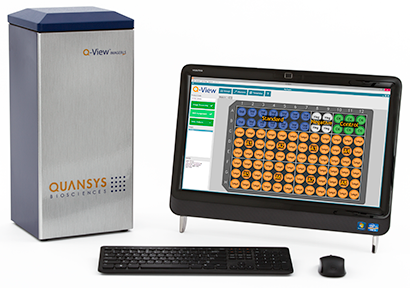 Product Package
Catalog #104150GR: 
For the best results, try our Q-View™ Imager LS, Software, and  Desktop PC package. We provide you with everything you need to get started. 
1-5 minute read time
Robust
Small footprint
Resolution: 18 Megapixel
Sensor Type: CMOS
Control: via Q-View Software
Power: 120-240 Volt AC
Optics: selected to minimize vignetting effect
Image Application: SBS plate format and maximum blots 3 × 4 3/4 in (7.6 x 12.1 cm)
Connection to PC: USB 2.0
Dimensions: 8 × 10 × 22 in (20.32 x 25.4 x 55.88 cm)
Run your Q-View Imager LS on most available lab computers* or purchase an optimized computer from Quansys.
Recommended Computer Requirements:
Operating System: Windows 10, 8 (32 or 64-bit)
RAM: 4+ GB
Processor: 2 or more processing cores
Minimum Computer Requirements:
Operating System: Windows 10, 8, 7 (32 or 64-bit)
RAM: 2 GB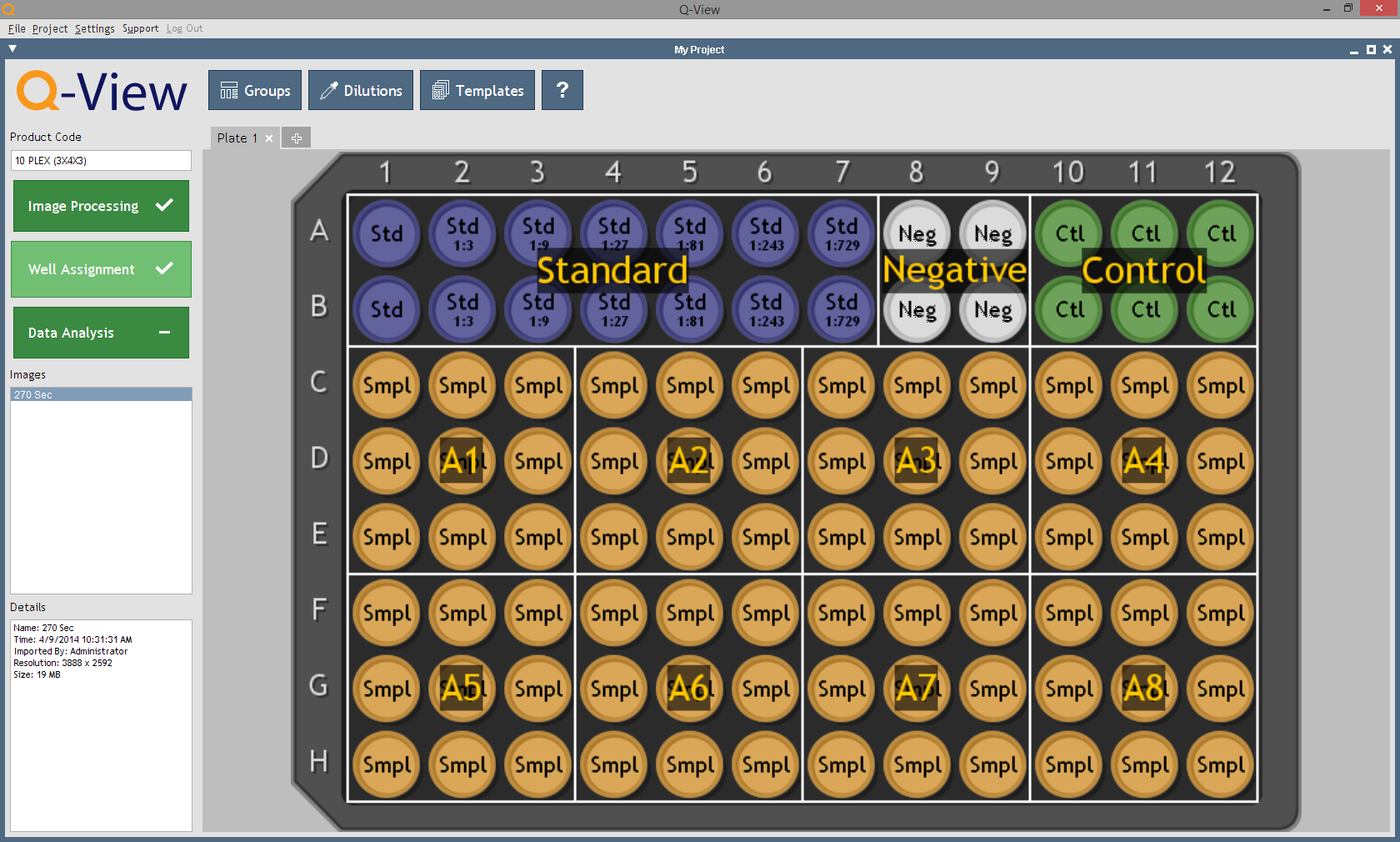 Q-View™ Software is a powerful tool for quantitative analysis of Q-Plex™ Arrays and other chemiluminescent or IR based assays.
We are Committed to Your Success
As researchers and problem solvers ourselves, we understand the value of sound data. We are proud to be a part of research that can better the world. We value the relationships, partnerships, and friendships that we have built with the people who trust and use our technology. We are committed to building these relationships. You can count on us to answer the phone and take time to thoroughly address questions or concerns about any of our products. In an industry that is reputed for grandiose claims, we trust that our quality standards and our customer service set us apart from the competition. If you're happy with our products or if you think we can do something better we hope you will let us know.