Q-View™ Imager Pro
Q-Plex™ Technology offers quality imaging and data analysis
for every application and budget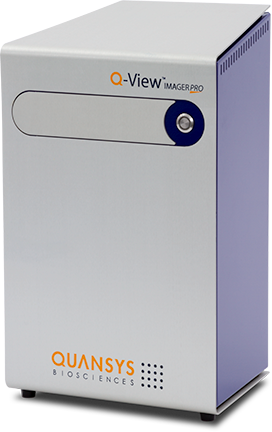 High Quality, Reproducible Chemiluminescent Imaging
The Q-View Imager Pro is a high-resolution chemiluminescence imager for microplates and blots with automation compatibility. Its cooled high quantum efficiency sensor and clinical-grade optics are paired with advanced image acquisition algorithms which combine to reduce noise and maximize sensitivity. The full feature set of the Q-View Imager Pro provides high sensitivity, high throughput data to save you even more time, sample, and money.
The Q-View Imager Pro comes with Q-View Software, a powerful, user-friendly image analysis software package, that enables the user to capture, view and analyze the image. When used together the Q-View Imager and Q-view Software provide an optimized imaging system for use with Q-Plex Technology.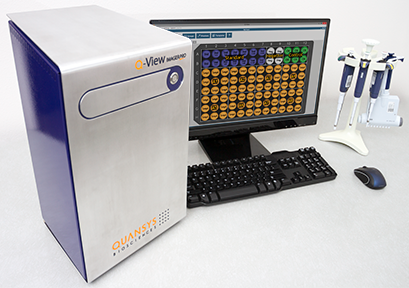 Product Package
Catalog #107550GR: 
For best results, try our Q-View™ Imager Pro, Q-View™ Software, and Desktop PC package. We provide you with everything you need to get started.
1-5 minute read time
Designed to be integrated in an automated system
CCD cooled camera allows for high throughput
Small footprint
Resolution: 8.3 Megapixel
Pixel Size: 5.4 x 5.4 microns
Sensor Type: CCD
Dynamic Range: 58.3 dB
Optics: EF 28mm f/2.8 IS USM lens
Image Application: SBS plate format and chemiluminescent blots 3 × 4 3/4 in (7.6 x 12.1 cm)
Imaging Time: 1-5 minutes
Control: Q-View Software
Connection to PC: USB 2.0
Power: 120-240 Volt AC 50/60 Hz
Cooling (typical): Max delta -40°C
Footprint/Dimensions: 10.5 × 9.5 × 18 in (26.7 x 24.1 x 45.7 cm)
Enjoy the benefits of a computer built to specifically power your new Imager Pro. See computer specifications below.
Operating System: Windows 10 Pro(64-bit)
RAM: 4 GB
Processor: Intel Core i5
Q-View Software: Current version preinstalled
Configuration: All-In-One desktop
Monitor: 19.5″ wide LED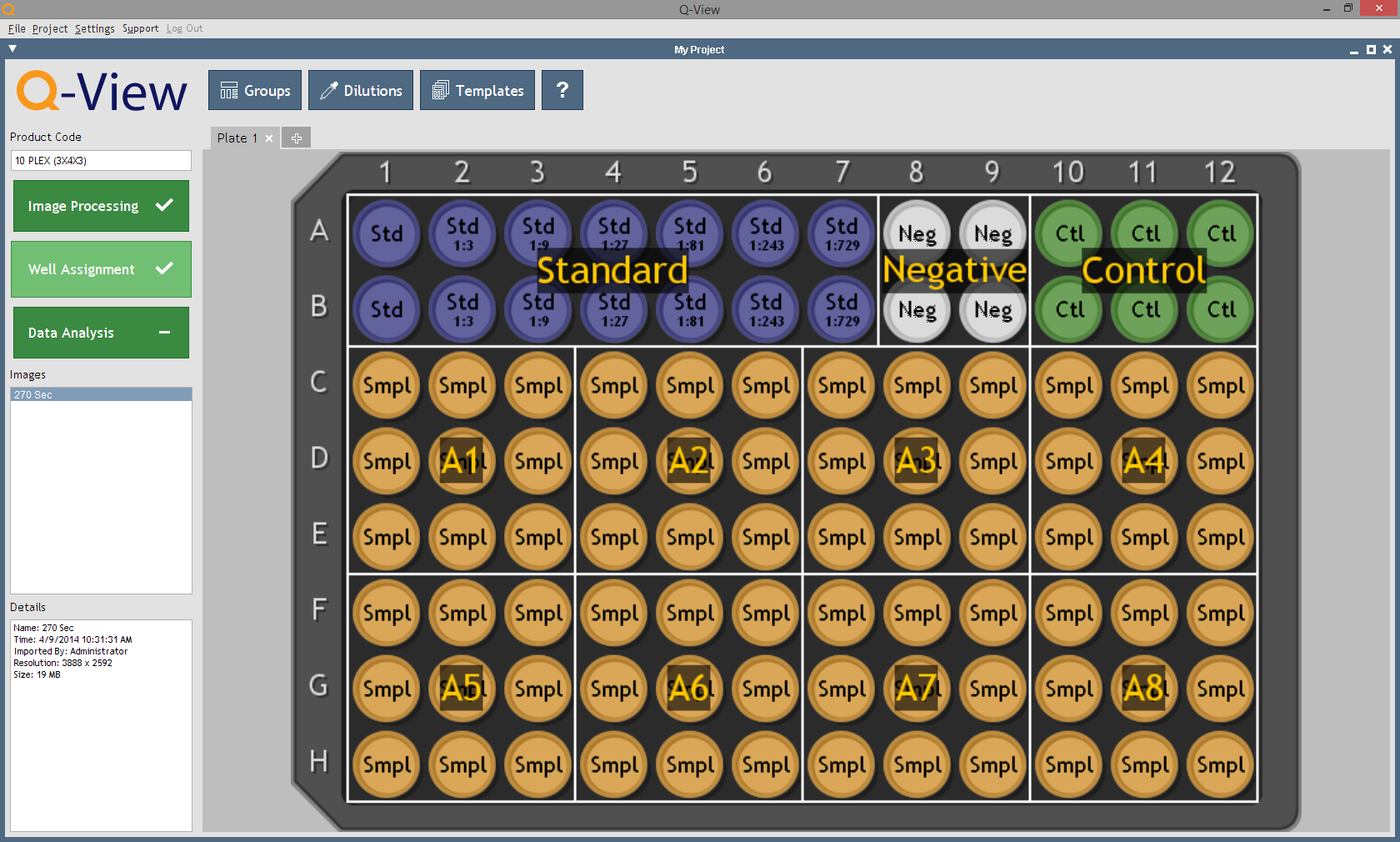 Q-View™ Software is a powerful tool for quantitative analysis of Q-Plex™ Arrays and other chemiluminescent or IR based assays.
We are Committed to Your Success
As researchers and problem solvers ourselves, we understand the value of sound data. We are proud to be a part of research that can better the world. We value the relationships, partnerships, and friendships that we have built with the people who trust and use our technology. We are committed to building these relationships. You can count on us to answer the phone and take time to thoroughly address questions or concerns about any of our products. In an industry that is reputed for grandiose claims, we trust that our quality standards and our customer service set us apart from the competition. If you're happy with our products or if you think we can do something better we hope you will let us know.